Register for UIF. A UIF Reference Number is issued by the Department of Labour. An employer applies for registration. (Note that this is not the same UIF number allocated by SARS when an employer is registered for PAYE).
The UIF Reference Number is needed in order to submit monthly Employer declarations to the UIF. These submissions can also be submitted electronically.
There are 2 ways to register for UIF to get your UIF Reference Number
Complete a UI-8 Form here https://www.labourguide.co.za/download-top/96-form-ui-8-application-for-registration-as-an-employer-businessesdoc and post it to the UIF OR hand it in at a UIF branch OR fax it. (There is no option to email it)
Register online firstly with uFiling at https://www.ufiling.co.za/uif/ and then secondly register as a domestic or commercial employer.
Online UIF Registration Guide
Once you have registered for uFiling for online access, you will then need to register as a commercial or domestic employer to get your UIF Registration Number. The UIF number consists of 8 digits separated by a slash after the seventh digit "1234567/8. "
Go to the menu on the left of the uFiling screen and select "Registrations/ register"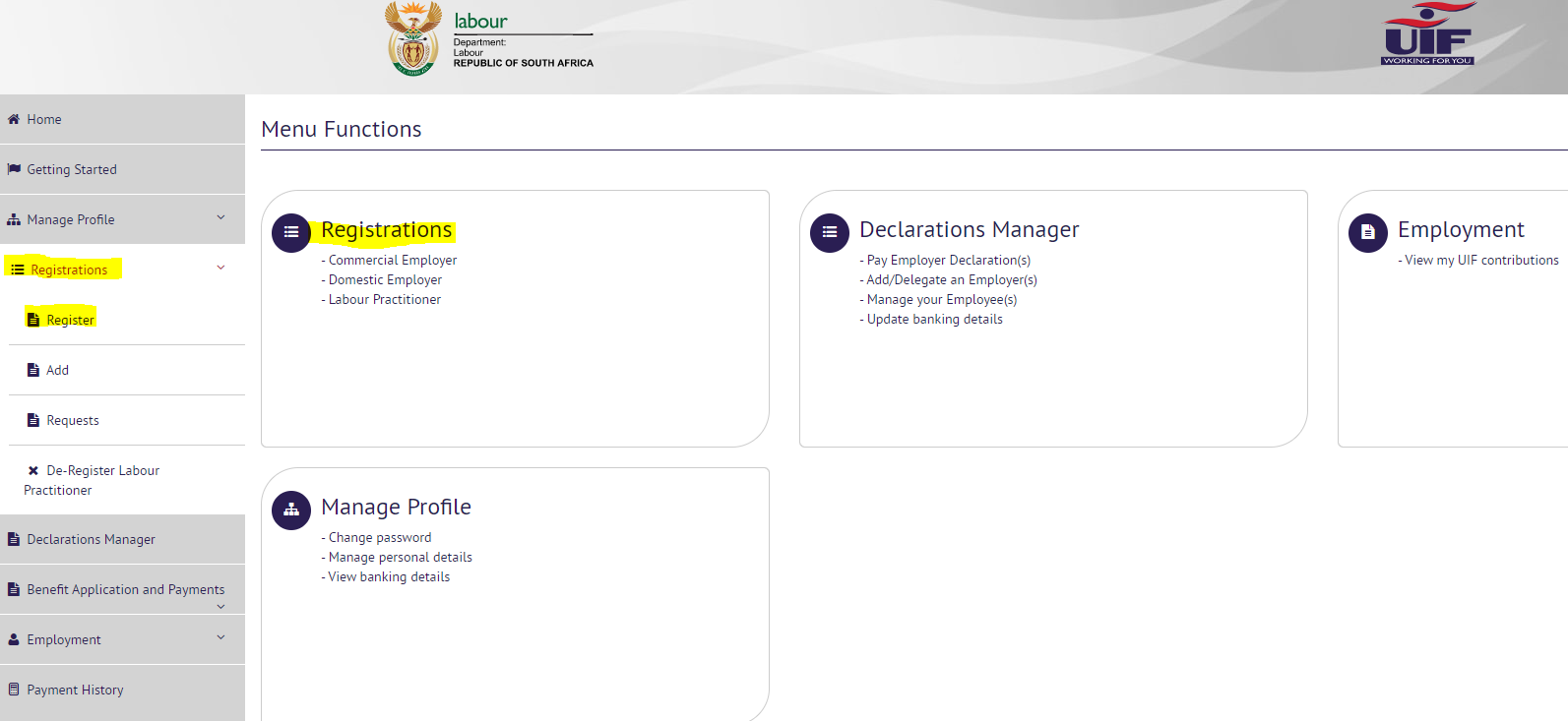 2. Choose to register as a commercial employer or a domestic employer.
Then follow the prompts to complete all the fields.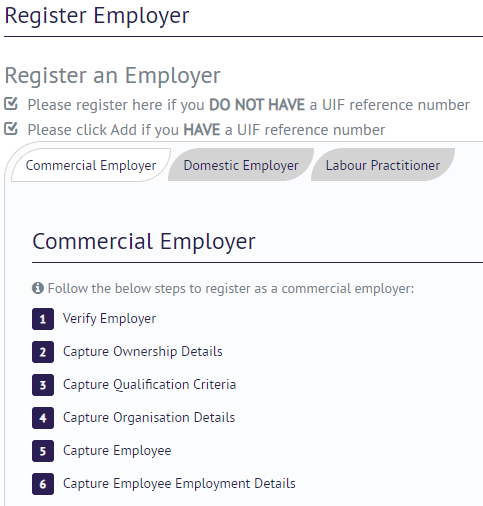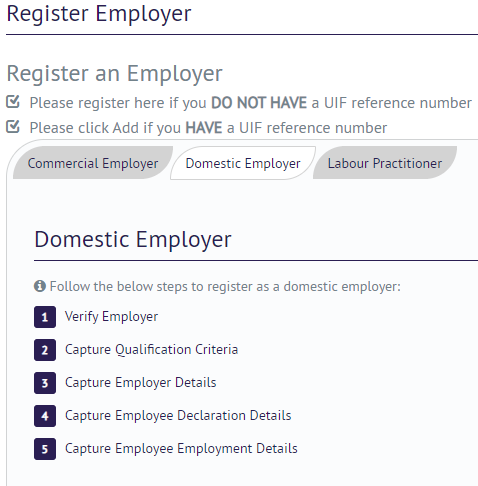 3. UIF Registration Confirmation
Once the registration is complete, you should receive the following confirmation:

Next Steps
Let AstraFin assist you register with the UIF as an employer or manage your payroll as an outsourced function. Please contact us to arrange a suitable time.
 17 May 2021
Disclaimer
This article is for informational purposes only and should not be relied upon by any other person for any purpose whatsoever. Legislation and rules are subject to change. Due care is taken to ensure that the article written is correct. However, having regard to the circumstances AstraFin will have no responsibility to you or to any other person for any claim of any nature whatsoever arising out of or relating to this article, and you indemnify AstraFin and agree to hold it harmless against any such claim.